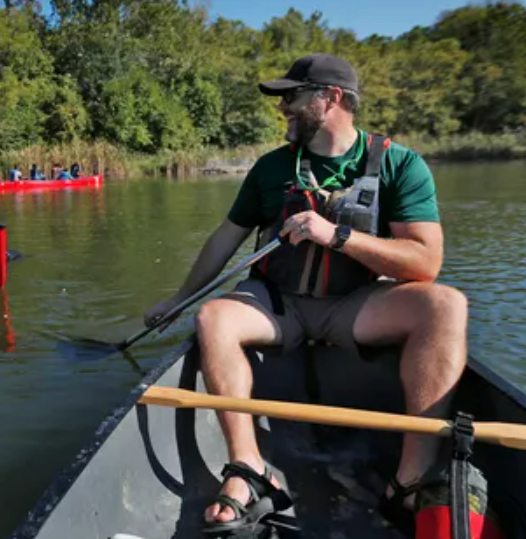 Brent Freeman
President & Executive Director
Brent rejoined Camptown in 2021 after 12 years working as a teacher, school leader and district administrator in the heart of Indianapolis. As an educator, he played a key role in raising graduation rates and building a culture of student and staff growth. Brent has experienced first hand how God's creation can be the best classroom through his boyhood summers living at camps in Central Indiana and through facilitating wilderness expeditions ranging from the Allagash River in Maine to Olympic National Park in Washington.  Along with his wife, Alex, and their four kids, Brent worships at Redeemer Presbyterian Church and serves as a Deacon. Their family is often hiking, camping and biking in our public lands. Brent holds a BA in Sports Management from Taylor University, MA in Teaching and Educational Leadership credential from Marian University, and has completed coursework at The Fundraising School at IUPUI. He currently holds, or has held, certifications as a teacher, school administrator, wilderness first responder, ropes course facilitator and more.
Favorite beginner's backpacking trek: Tecumseh Trail, Indiana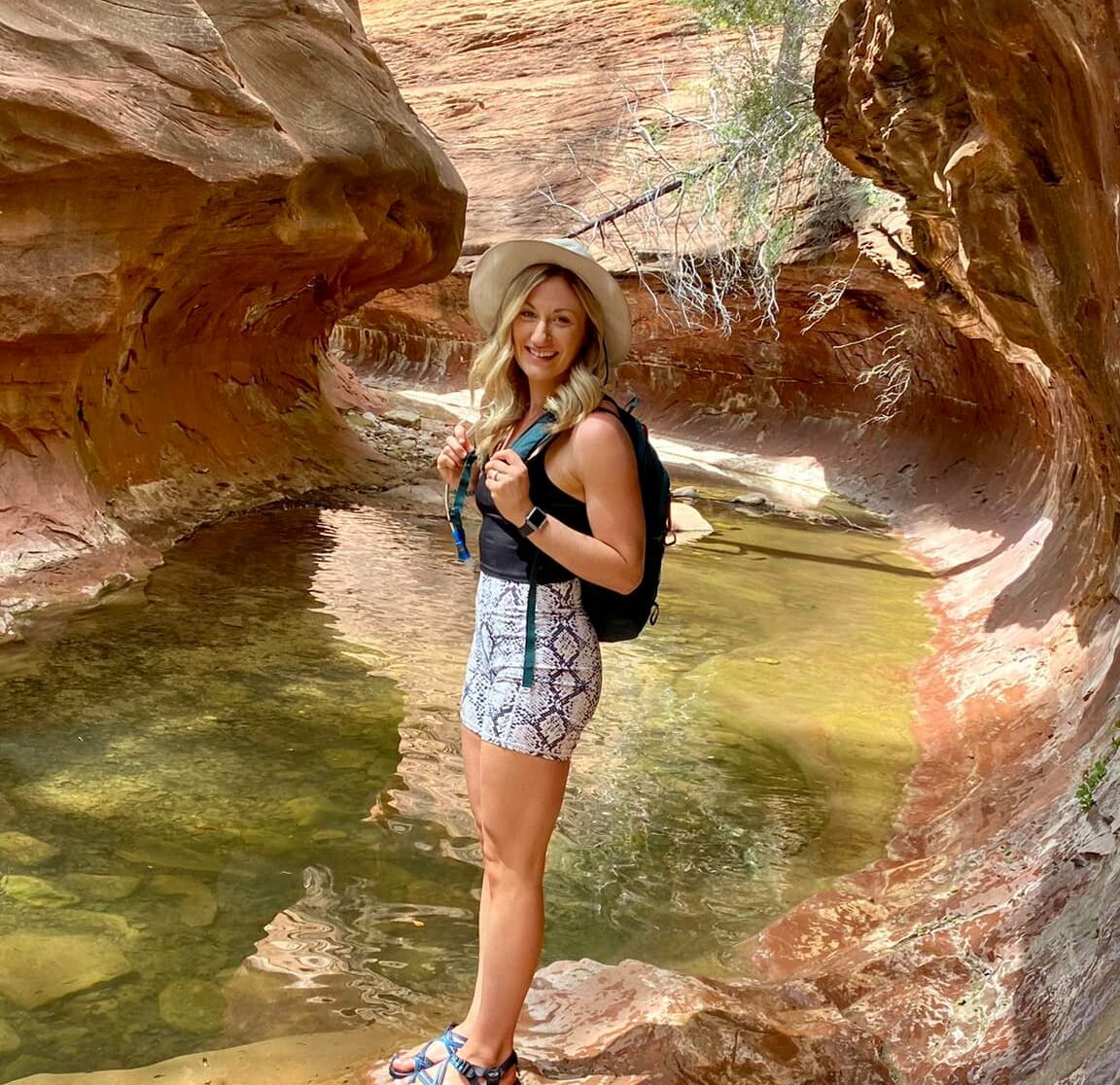 Morgan Ellis
Development Director
Morgan joined Camptown staff in August 2021. She is a graduate of Indiana University with a degree in public, nonprofit, and community recreation with a focal track in parks and recreation. Simply put, she loves camp! As a former staff member at three residential camps throughout the Midwest, Morgan moved to Indianapolis in September 2020 ready to serve youth in God's woods and waters. In her position, Morgan will be shouting the mission of Camptown from the mountaintops and building deep relationships with our stakeholders because kids need camping and outdoor experiences now more than ever. When not at Camptown, you can find Morgan dancing, making friendship bracelets, sending letters to friends, and playing guitar for her cat Waffles and husband Jacob.
 Favorite Hike: West Fork Trail, Sedona, AZ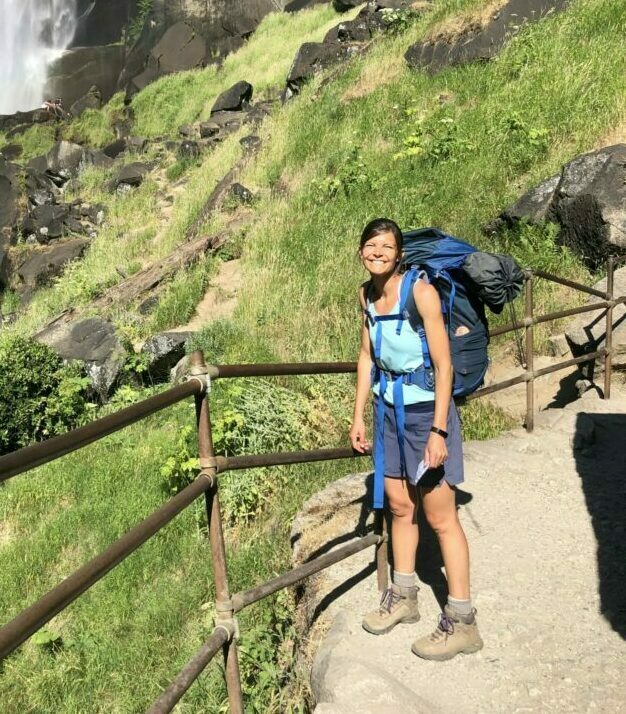 Maggie Barnes
REACH for Nature Senior Program Manager
Maggie's love for the outdoors started at a young age through camping trips, backpacking adventures, and  living on both the west and east coast. Her desire to understand and care for people prompted her to earn a BA in psychology from Furman University. Although she has been working in the nonprofit sector and early education for over 20 years, her greatest lessons (and joys!) in loving people are learned day to day through her family – her husband Brett and their 3 daughters. As a family, they enjoy being in nature and try to visit a national park every summer with the hopes of seeing them all one day! Just as nature has had a transformative effect on her own life, Maggie has a vision to share the wonder, adventure, and beauty of the outdoors with the youth she serves.
Favorite Hike: The Narrows in Zion National Park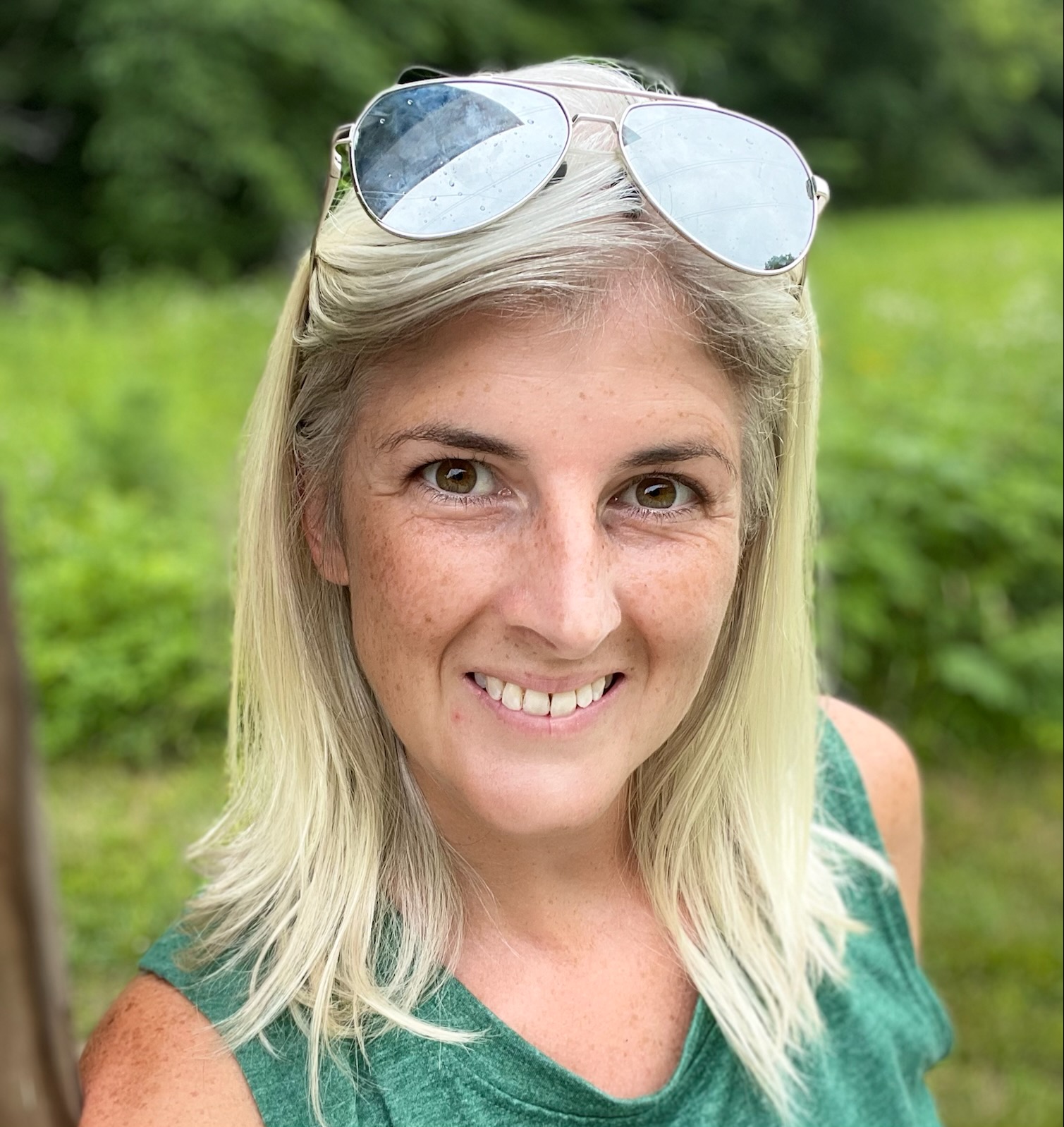 Whitney Carriger
Operations Manager
Whitney joined staff in 2022 after 8 years in early childhood education in Indianapolis both as an assistant director and teacher.  She graduated from Purdue University Global with a Bachelor's in Early Childhood Administration and a Master's in Educational Psychology. Whitney's passion for the outdoors centers around rock climbing/backpacking with hundreds of hours climbing in the Red River Gorge and Mt. Kilimanjaro in Tanzania.  She would love to visit the highest point in each state with her husband Brian and two children Ada & Everett. Whitney's background in learning, development, and administration integrated with passion for nature substantiates her vision and drive to be a part of Camptown and supports the connection between humans and nature.
Favorite rock climbing route:
 To Defy the Laws of Tradition (5.10a), Red River Gorge in Kentucky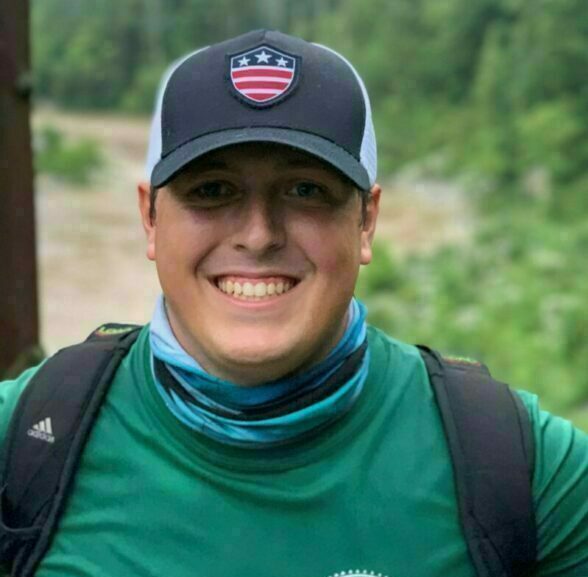 Collin Emmert
Program Manager
Collin joined the Camptown staff in 2019, after graduating from Hanover College with a degree in History, and working for his hometown school district in Noblesville. Collin found the love for the outdoors as a child through Boy Scouts, including hikes in New Mexico at Philmont Scout Ranch and from the Antietam Battlefield to Gettysburg on the Appalachian trail, while earning highest achievement of Eagle Scout. Collin holds his Wilderness First Responder and has logged numerous days and nights guiding Camptown kids into the backcountry of Tennessee and Indiana! Collin also loves playing Ultimate Frisbee and volunteering at his church's youth group.
Favorite Piece of Camping Equipment: His hammock, so he can relax in the evenings before meal preparation.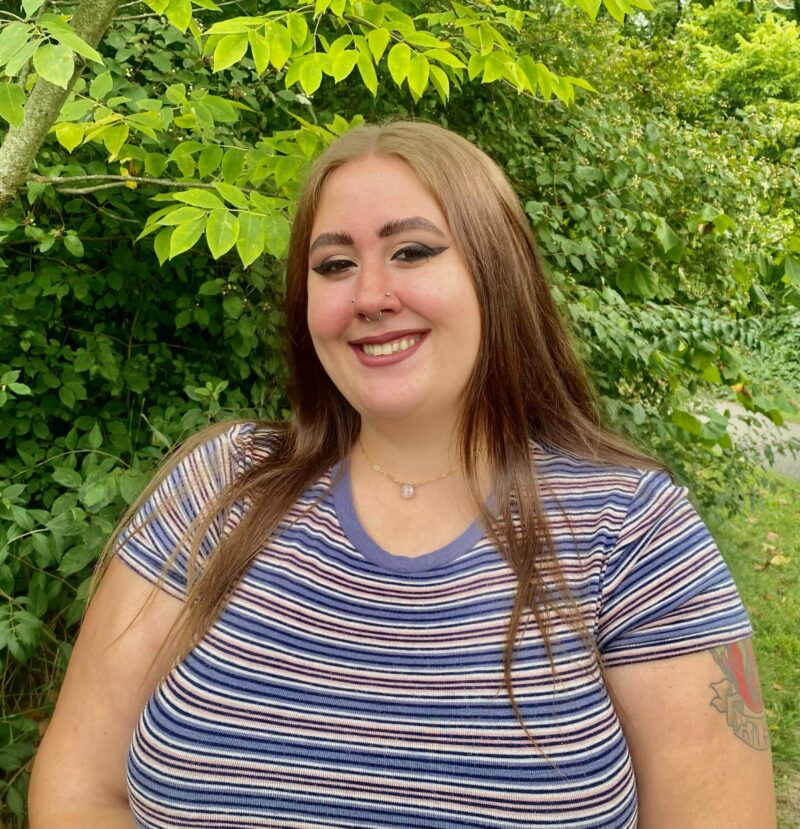 Quin Malloy
REACH Site Leader & Program Support
 Quin holds her Bachelors in Sustainability Management from IUPUI and plans to pursue a masters degree. All her life, she has had a passion for helping the environment and showing others the importance of it. Her love for nature came from growing up near Eagle Creek and being able to attend lots of summer camps, including ornithology camp. Quin considers herself a real bird nerd! She also likes to travel and has a goal of visiting every National Park in the United States, with Rocky Mountain National Park being one for her favorites so far. She likes to spend her free time hiking, painting, and camping places she's never been before.
Favorite Birds: Corvidae, specifically Magpies
Trey Clayton
Program Support
Trey came to Camptown in 2016. After graduating from Indiana Wesleyan University with a degree in Youth Ministry, he took over leadership of a summer camp near Lafayette, Indiana for four years. After leaving the world of residential camp, he wanted to continue to be part of outdoor facilitation. Trey has not discovered an unlikeable outdoor activity and loves teaching through the different challenges each brings to the table. His drive is to make everyone he meets successful in some way and is excited to be a part of Camptown's goal of leading youth to a better path!  In Trey's down time he is usually found working on his cabin or on his quest to summit all of the highest points in the US.
Favorite Peak:  Guadalupe in the Guadalupe Mountains National Park, TX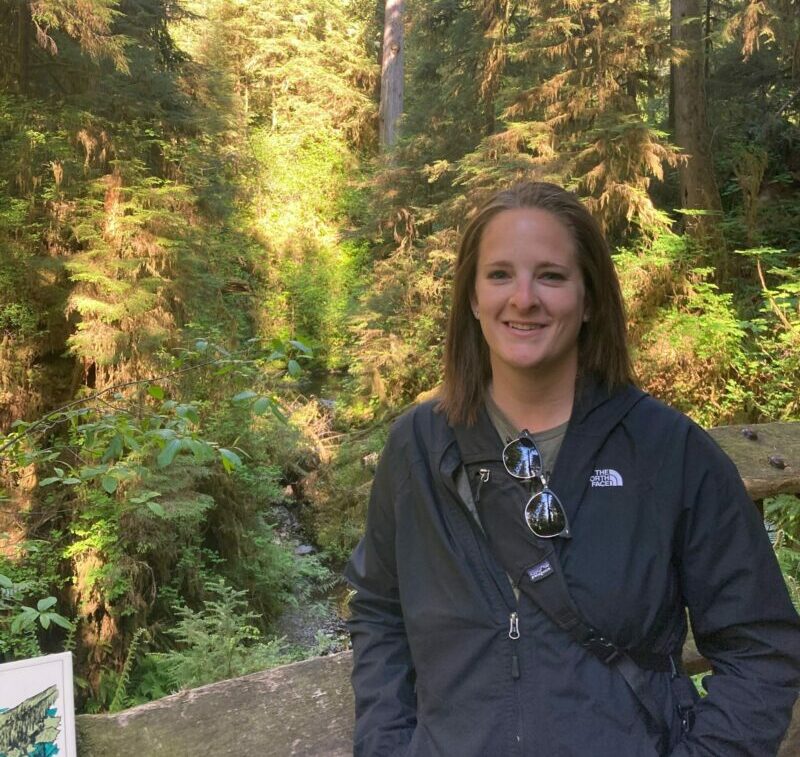 Laura Gadberry
Program Manager
Laura joined Camptown in 2023 after 7 years in the disability advocacy field. A native Hoosier, Laura left Central Indiana for the Southeast to attend Samford University in Birmingham, AL majoring in Religion and continuing her studies in Public Administration at Georgia College in Milledgeville, GA. Through her work with Camptown, Laura hopes to help youth enjoy the outdoors as much as she does- by teaching them that the best views in life are earned after a little hard work! In her free time, she enjoys traveling with her husband Adam, gardening, and corralling their many pets. Working at Camptown feels like a dream come true, blending her passion for the nonprofit sector with her personal interests of outdoor recreation.
Favorite National Park: Olympic National Park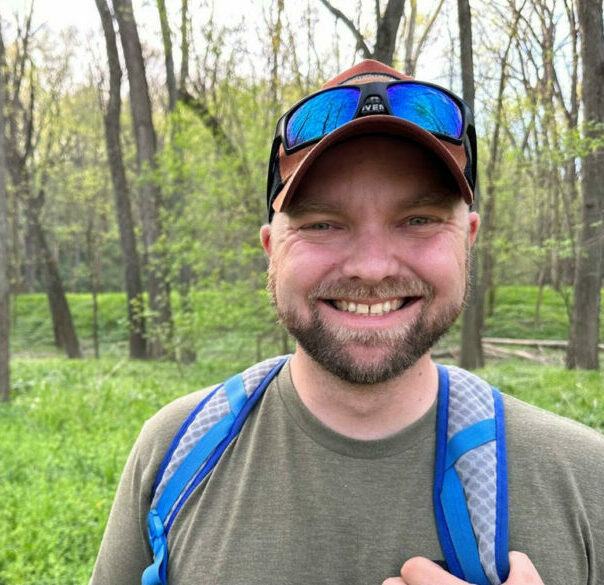 Tom Gattuso
Program Director
Tom joined Camptown in 2023. Tom found his passion for the outdoors at a summer camp in Ohio where he worked as a counselor for two summers. After graduating from Idaho State University in 2011 with a degree in Outdoor Education, he continued his journey in the camping industry as a Program Staff and Program Director at Camp Rancho Framasa located in Nashville, Indiana and Program Coordinator at Camp Ondessonk in Southern Illinois. Tom also spent 2 years as a Youth Minister for a conglomeration of churches in Terre Haute, Indiana. Tom has a deep passion for his faith and the outdoors and enjoys backpacking, rock climbing, canoe/kayaking, and helping people connect with the natural world. He lives in Greenwood with his wife, two kids, and Golden Retriever. Tom is most excited about sharing his love for God and adventuring in the outdoors with those he encounters at Camptown.
Favorite Campfire Eat: The classic, the favorite, THE S'MORE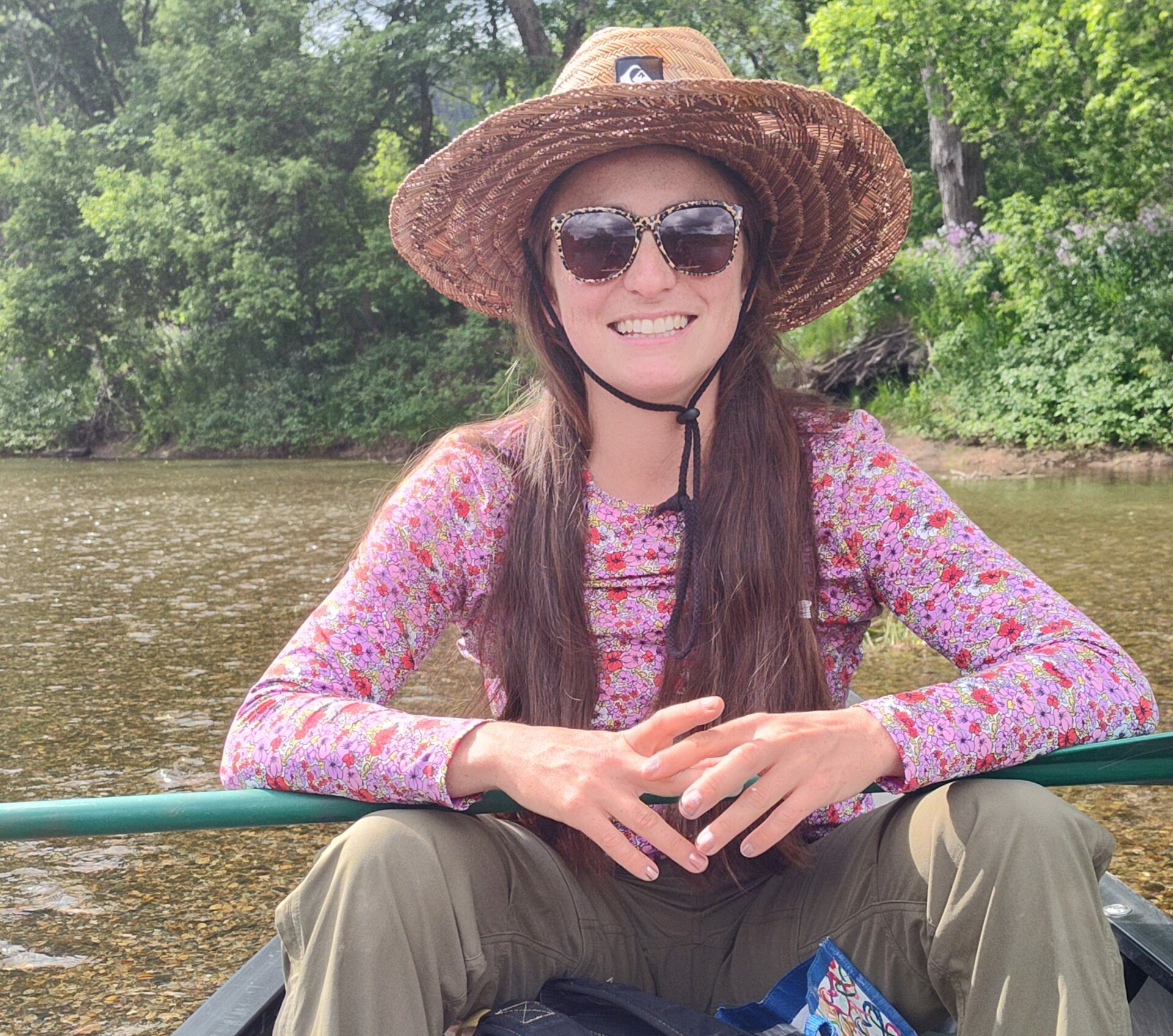 Halle Shine
REACH Site Leader
Halle works as a Math Instructor at Indy Met High School. She started working for Camptown in 2022 and helped launch the Reach for Nature program at her school. She got into outdoor education by becoming a student leader with IU Outdoor Adventures.
Favorite Outdoor Activities: Canoeing & Backpacking!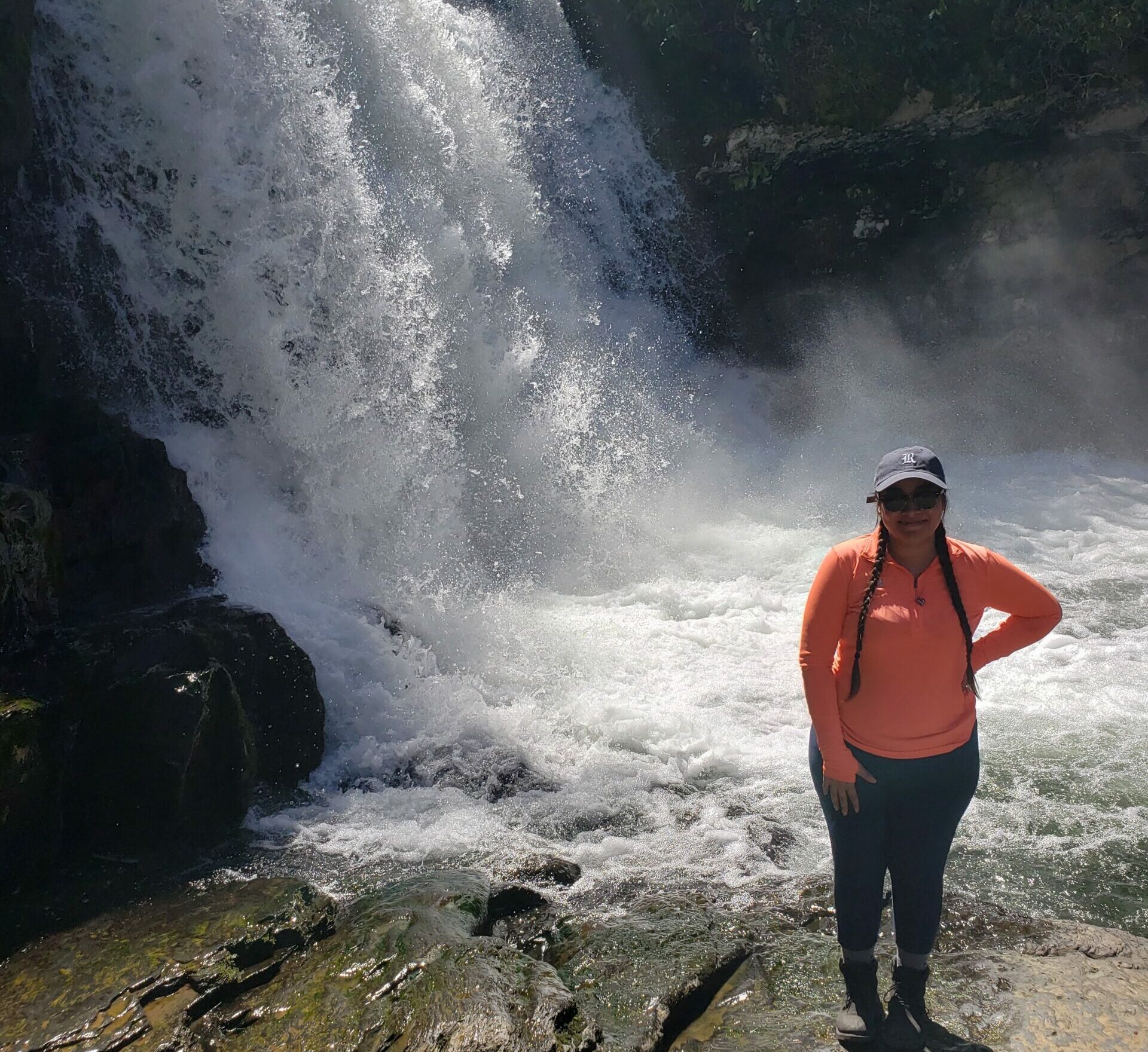 Lesly Ramirez
REACH Facilitator
Lesly works as a ENL paraprofessional for Wayne Township. She was introduced to Camptown in 2021, as a volunteer through the REACH for Nature Program at Indy Met High School, and within a few months officially became part of the Camptown team. She grew up not having as many outdoor experiences as she would have liked, and the REACH for Nature program really spiked a new found interest and passion for the great outdoors. A passion and interest she hopes to pass on to new generations.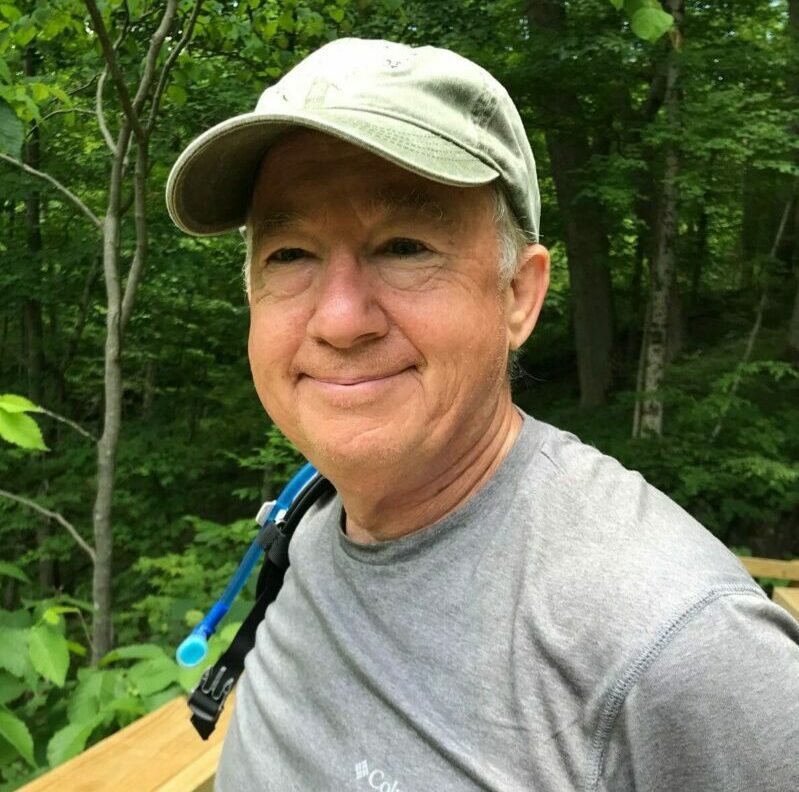 Don Schafer
Program Support & Advisor (Former Executive Director)
After 17 years in a successful career in the for profit business world, Don led Camptown from March 2004 to July 2021 as Executive Director. During his tenure, Camptown experienced tremendous growth and program expansion serving nearly 40,000 youth in Central Indiana. Prior to joining Camptown full time, Don worked with Camptown as a volunteer in a variety of roles. Don is a graduate of Indiana University with a BS in Marketing and Business Administration and has a Certificate in Fundraising from the Indiana University Fundraising School. Prior to joining Camptown he was a Regional Financial Officer for a large apartment real estate company.  Don is trained as a Wilderness First Responder, is a certified instructor in Tandem Canoeing through the American Canoe Association and is a Leave No Trace Master Educator.  Don has a passion for children and families and has worked with youth the past 30 years.  Don has a love of the outdoors and enjoys fly fishing, camping, canoeing and biking.
Favorite Campsite: Shell Island, Boundary Waters MN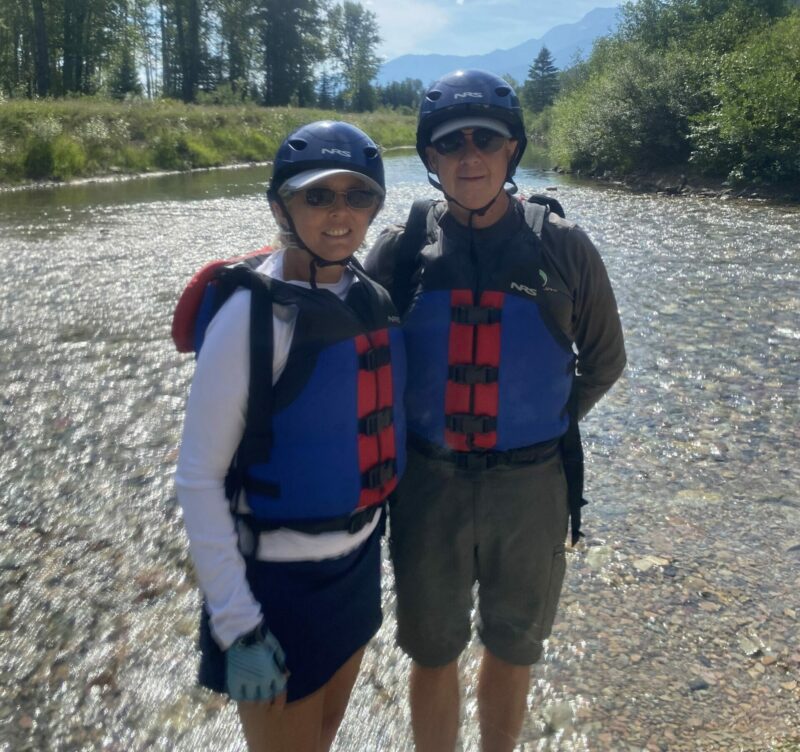 Cynthia Schafer
Program Support
Cynthia joined the Camptown staff as a volunteer in March of 2004 to provide administrative support and continue with development efforts.  Since November 2005, Cynthia has been on staff providing grant writing and administrative support functions. She likes to say that she does everything from washing sleeping bags to writing grant proposals.  Cynthia is a BSN graduate from Indiana University.  Her nursing experience includes working at Wishard Health Services where she helped to manage the Inpatient Obstetrical Units until 1998, she worked as a school nurse for the Zionsville Schools and is currently working for IU Health as a Labor & Delivery Nurse.  Cynthia is active in several ministry areas at her church. She loves hiking and spending time outdoors.
Favorite Hammock Spot: Rialto Beach Olympic National Park