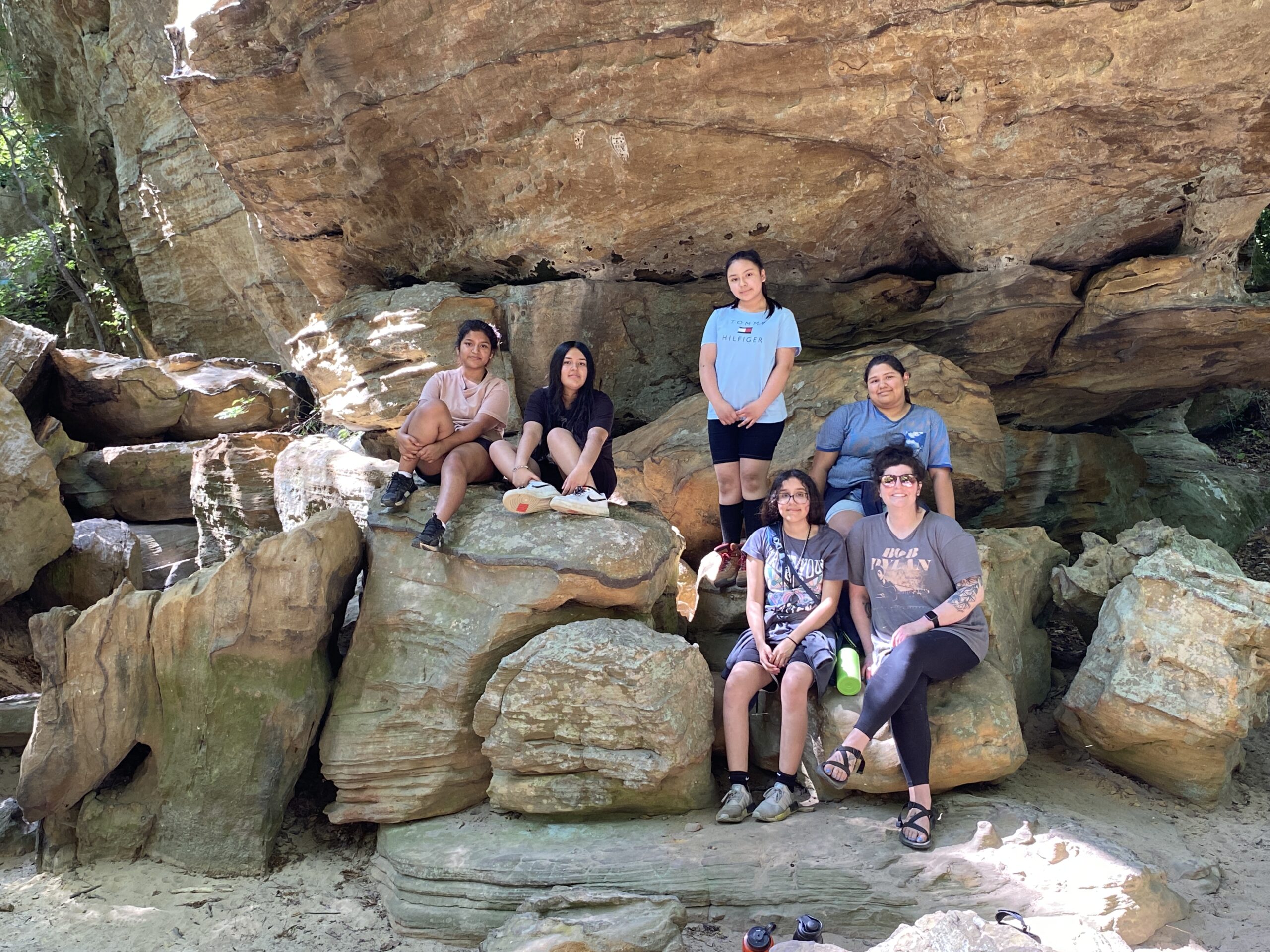 "We are strong women and I am proud of us!"
In the cool mornings and sunny afternoons of May, Camptown staff guided dozens of 8th graders into Tennessee wilderness, including two all-female treks. Battling doubt and anxiety at times, students dug deep to learn about their personal and collective strength. "We are strong women and I'm proud of us," wrote Sofia after strenuous hiking, hauling gear for 3 days of creek crossings, waterfall showers and natural arch vistas. Sofia went on: "Backpacking was really hard at first. All of the other days were better because we were prepared. I was happy we actually made it through a hard trip." 
Children today are increasingly disconnected from truly knowing themselves, each other, caring adults and nature – in spite of technology's seeming omnipresence. For many, this results in mental health and substance abuse issues. We see this firsthand as we get to know kids like Sofia through outdoor adventures. Sadly, Mental Health America ranked Indiana 42nd in 2022 for effectiveness at addressing issues of youth mental health and substance abuse. 
According to the American Psychological Association, spending time in nature – like Sofia did in her all-female trek – is linked to both cognitive benefits and improvements in mood, mental health, and emotional well-being. What Camptown is doing, with your help, is part of the solution to challenges kids are facing.
While Camptown has grown significantly – we served 4,358 kids in 2022, 20% more than ever before – we need your help to continue impacting young people like Sofia and the 500 students that participated in our Wilderness Adventure Academy this spring. And we need your partnership to continue to meet the needs of the 2000 students we'll interact with this summer.
We need $10,000 to reach our annual fund goals. We are also replacing heavily used tents and backpacking stoves – more students mean more wear and tear on Camptown gear. You can help us replace one tent for $200 or one stove for $50. 
Would you consider a financial investment in our mission, to provide growth opportunities to more young people like Sofia? Your support is key to help her avoid prevailing issues kids face today.
You can donate online, or send a check to 7998 Georgetown Rd, Ste 700, Indianapolis, IN 46268.